Solid Silver Card Tray (1917) - James Deakin & Sons
00011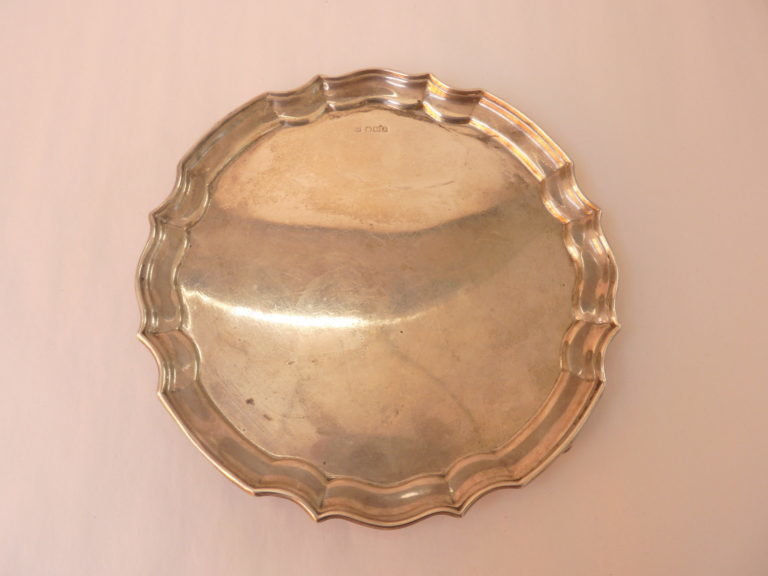 Solid Silver tray, possibly a card tray or small butlers tray. The hallmark is for Sheffield 1917-18.
The maker is James Deakin & Sons, Sheffield. It is in lovely condition (uncleaned).
The weight of silver is 367g. (just under 13 oz.) and the tray measures approximately 21cm in diameter.
You can purchase these items online – or come and see them at our shop in Kilcreggan. Check back regularly for new stock – or subscribe to our newsletter to get regular updates on new items.