'Yellow Lake' – Oil on Canvas by Daniel Lang (1977)
00020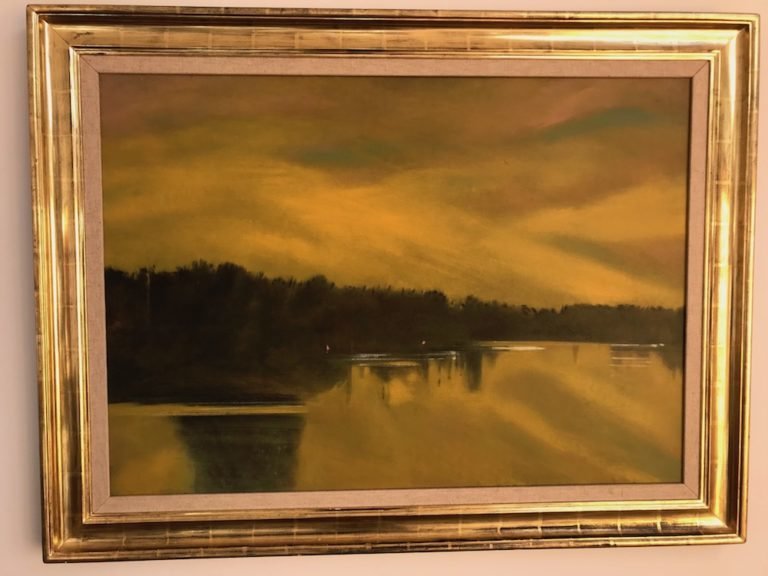 This is a stunning and atmospheric piece by a well known and collected US Artist, Daniel Lang. (1935- 2013) entitled "Yellow Lake". It is most likely a lake in Tulsa, Oklahoma in the USA, his home. He is also known to have painted extensively overseas particularly in Italy.
Deeply dark and atmospheric this is a large framed piece : - 30" x 42" (76cm x 97cm).
Still in its original frame and showing no signs of damage to the canvas or frame. This is a wonderful statement piece which draws you into the deep waters of the "Yellow Lake".
You can purchase these items online – or come and see them at our shop in Kilcreggan. Check back regularly for new stock – or subscribe to our newsletter to get regular updates on new items.